With effect from 1st January 2018, the new Vehicular Emissions Scheme (VES) for all cars, taxis, and newly imported used cars will replaces the current Carbon Emission-Based Vehicle Scheme (CEVS).
The VES will assess vehicles on four additional pollutants in addition to carbon dioxide (CO2)
Hydrocarbons (HC)
Carbon Monoxide (CO)
Nitrogen Oxides (NO)
Particulate Matter (PM)
The rebate or surcharge of VES will be determined by the performance of these five pollutants.
National Environment Agency and Land Transport Authority will introduce a new VES label to replace the current Fuel Economy Label for cars to help vehicle buyers to make informed decisions.
Please refer following table for the VES banding rebates and surchages.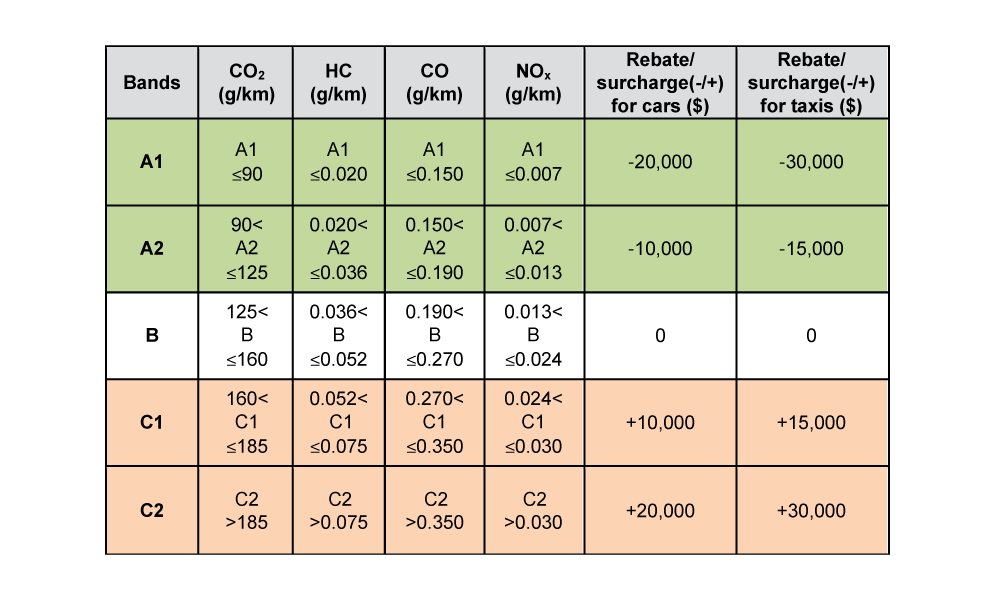 For more information on Vehicular Emission Scheme (VES) , please refer here.
*Source: Land Transport Authority